Hello fellow farmers, we are back with more update and improvements. How is your experience so far?
PATCH HIGHLIGHT
In this update, we have brought in breeding feature. Any mature hog can produce 1 offspring a lifetime. Hope this will lighten the economic burden on your shoulder!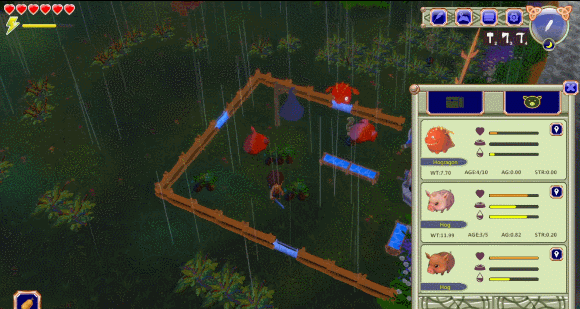 Selling system: now you can choose which piggy to let go and which to keep
IMPROVEMENT:
A more fabulous and noticeable notification, with sound and animation :)
Customer alert: let you know whenever a customer visits your shop, even if the stall is off screen, or if you are slacking off somewhere

Option to ignore conversation with Stone Guardian, talk less do more save time :)

Gamepad controller not working: if you're playing on PC, try unplug and replug
Thank you for supporting us by either choosing Hogvalord to play or giving us precious feedbacks. We truly appreciate it and will keep trying to make this game a pleasant experience.